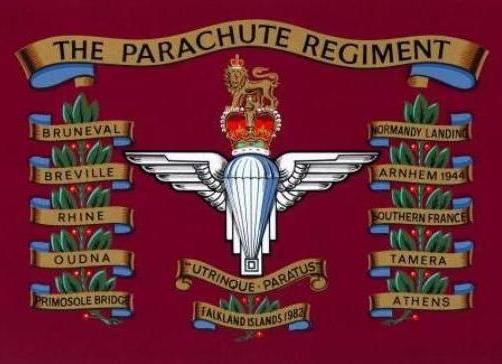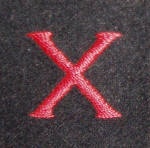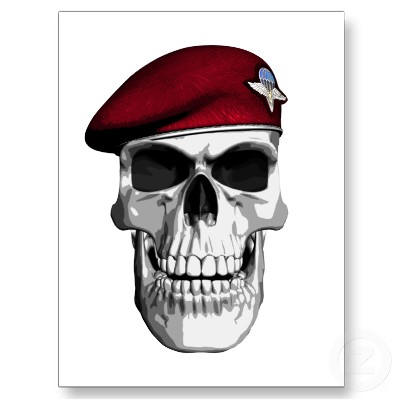 Serjeant Skull smiles for us. He was from a different army. The idea is the same.
Thirty Years After The Falklands - Arnhem To Afghanistan
Men who were there on the day were there on the night or see Remembrance Sunday 2015
If you served in the 10th Battalion of the Parachute Regiment, 10 PARA after the war you might see some faces that you knew and some familiar scenes. If you are with 10 Company, 4 PARA you are welcome too. You might have pictures and memories from Iraq now that Territorials get to do things for real. Lend them or send them and get seen worldwide.
To add your photos send them to me to mike@sunray22b.net
Colonel in Chief
1 Company
2 Company
3 Company
4 Company
Support Company
HQ Company
10 Company 4 PARA Awaiting input.
Cadre 49 was in 1969 at East Wretham
Parachute Training at Abingdon
Men Do Selfies In 1944

Pegasus Archive
It covers a lot of ground.

Battalions of the Parachute Regiment ex Wiki
The Wiki does history.

Official Sites
The Parachute Regiment
1 PARA
2 PARA
3 PARA
4 PARA
Regimental Charities
Pegasus Journal
The Parachute Regimental Association


3 PARA in Afghanistan
The Daily Mail sent a camera man along.

3 PARA Working In Sangin
A professional compilation.

3 PARA 1945 - 1948
Is for men who were in Palestine. There are plenty of photos taken when a Box Brownie cost 4/9d [ nearly 25p for the young ones ]. Film was extra.

4 PARA
The three Territorial battalions have been squeezed into one sadly. So 4 PARA lives on while 10 PARA and the 15th Jocks are but memories.

7 PARA
The 7th jumped on the Big Jump, on D Day. Their job was to hold Pegasus Bridge on the east flank. It is rumoured that Americans were involved. In fact there are even films about it. Hollywood wouldn't lie to us, would it?


Where would we be without our wonderful provost sergeants?

British Airborne Forces 1940 - 1945
Is an archive covering D Day, Arnhem and other battles.

Parachute Regiment - Home Service Force
Was a good outfit in its day. They did EXERCISE BRAVE DEFENDER a lot of years, ago now, 1985 in fact. Rumour says that the Soviet Spetsnaz joined in. They would have had live ammo rather than blank. Rather more on them at Spetsnaz II

Lionel Queripel Victoria Cross
Was a company commander at Arnhem in 1944 and died there.

Parachute Regimental Association
Is for those of us who served and survived.
It's Not the Price you pay to be a Member but the Price you paid to be eligible

Parachuting
The basic parachuting course was at RAF Abingdon, near Oxford. Now it is at RAF Brize Norton or was until training was suspended by Blair and Brown.

Para Data - 10 PARA
Is another source.

Path Finder Group UK
Is run by Roy Mobsby late of 2 Company. They jump from Dakotas - for fun of course.

Pegasus Archive
Is about the Regiment as well as 10 PARA.

Russian Parachute Operations
The Red Army was a bigger outfit, a much bigger outfit. Were they better? We never found out, fortunately.

Special Forces Roll Of Honour
Is international. It has 2 PARA as well.

The Nijmegen March

Not many men die on this one.
Cadre 49
1969 Recruit Cadre at East Wretham in Norfolk

Waiting for the first jump at Abingdon in 1969. The first two were from balloons. The next five were from C130 Hercules.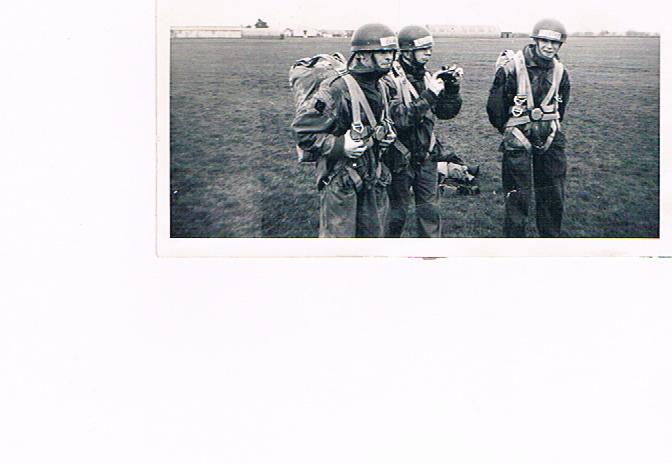 Ballooning at Hankley Common, near Aldershot.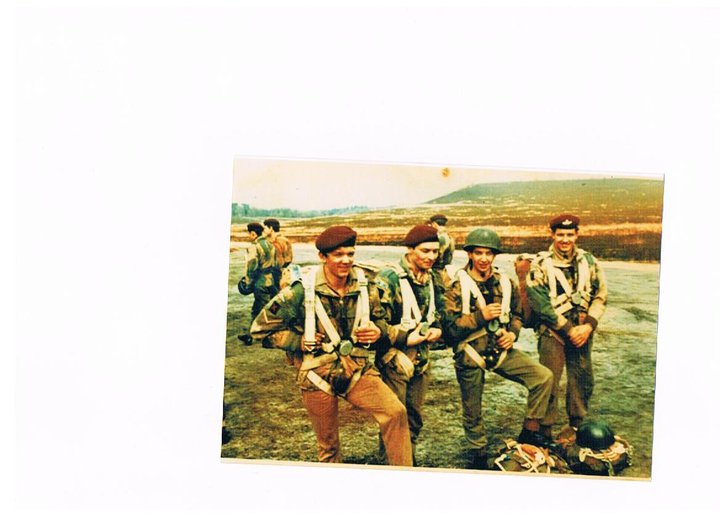 ---
Parachute Regiment Lance Corporal Gets VC And Lives To Tell The Tale [ 26 February 2015 ]
QUOTE
A Lance Corporal in the Parachute Regiment has been awarded the Victoria Cross for actions which Prime Minister says "epitomised valour"

A British paratrooper who ran through heavy fire to single-handedly lead the fight back against a Taliban attack has become the UK's first living recipient of the Victoria Cross from the Afghanistan campaign.

L/Cpl Joshua Leakey has been awarded Britain's highest award for bravery in the face of the enemy more than 70 years after a relative posthumously won the same medal........

L/Cpl Leakey's second cousin twice removed, Sgt Nigel Gray Leakey, was awarded the VC for fighting in Abyssinia after he was killed storming Italian tanks on foot.
UNQUOTE
It is pleasing that a man of The Parachute Regiment has been awarded the Victoria Cross. The British Army is prone to make it an officers only thing. Surviving is a real bonus. Recall that the Regiment got both of the VC's in the Falklands. They aren't handed out willy nilly.
PS Being praised by a smarmy rogue like Cameron is a mixed blessing. We should ask why Cameron sent him to Afghanistan in the first place. It wasn't to serve British interests.
Updated on 26/06/2017 16:03